Give Your Kid
The Superpower Of Memory
Take your free 7-day trial and equip your kids with life-changing memory skills
Make Learning
Easy and Fun

for Your Child
As a parent, you know how crucial it is for your child to perform well academically.

With exams and tests becoming more competitive and challenging, the pressure to excel is at an all-time high.

Don't let your child miss out on the opportunity to ace their exams and achieve their dreams.

Dave Farrow's Memory Course offers cutting-edge techniques to help your child TRIPLE their MEMORY capacity, recall information more easily, and achieve their academic goals.

Your child can UNLOCK their FULL potential and experience the thrill of academic success.

Don't let your child miss out on the opportunity to excel. Give them the gift of confidence, success, and endless possibilities.

Sign up for Dave Farrow's Memory Course now and watch as your child's academic performance SKYROCKETS.
FULL MEMORY PROGRAM ACCESS
Join Dave's Farrow Memory Program NOW
and take your kid's growth to the NEXT LEVEL! 
Farrow Memory Program - Kids Edition
Farrow Memory Program - Kids Edition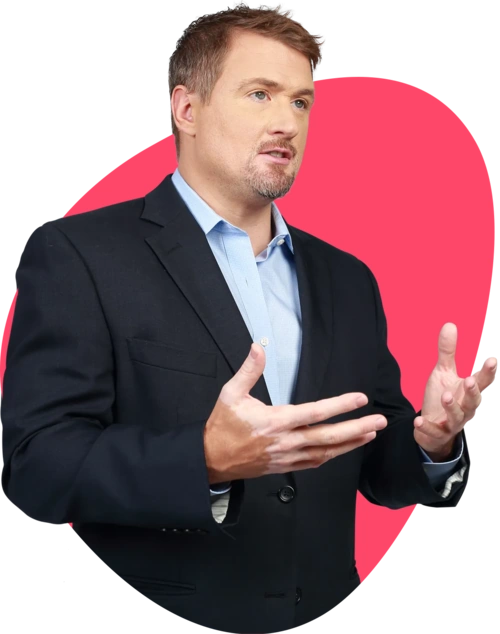 Dave Farrow is a 2X USA MEMORY CHAMPION  who has TRANSFORMED the lives of THOUSANDS of people worldwide. As a teenager, he overcame ADHD and dyslexia by discovering Memory Improvement Techniques and invented new methods for MEMORY and FOCUS.
The Farrow Memory Method™ has been scientifically proven effective through an independent DOUBLE-BLIND NEUROSCIENCE STUDY conducted by McGill University in Montreal. After just 20 minutes of instruction, users of Farrow's method SCORED THREE TIMES HIGHER than the control group on clinical memory tests a week later.
Dave has worked with or been compared to CELEBRITIES, SPEAKERS, DOCTORS, SCIENTISTS, and fellow memory experts, including Tony Robbins, Deepak Chopra, and Jim Kwik.
Here's What

Celebs Are Saying
"Dave is amazing! He's like Rain man."
"Dave is such a dynamic and engaging speaker! Unquestionably, the material presented really resonated with our audience of real estate professionals who are constantly looking for expert advice for the purpose of increasing sales, branding and improving memory. Dave gave our team clear tips – and most importantly, actionable suggestions on how to implement these valuable strategies."
"Every time I see Dave speak he has so much enthusiasm and energy in front of a crowd! He brought the wow factor to my event. His memory demonstration amazed the crowd so much I put him on twice! He is able to take dry material that may not appeal to the masses and make it fun!"
7 weeks of
Guided Learning
What you get in your

Farrow Memory Kids Course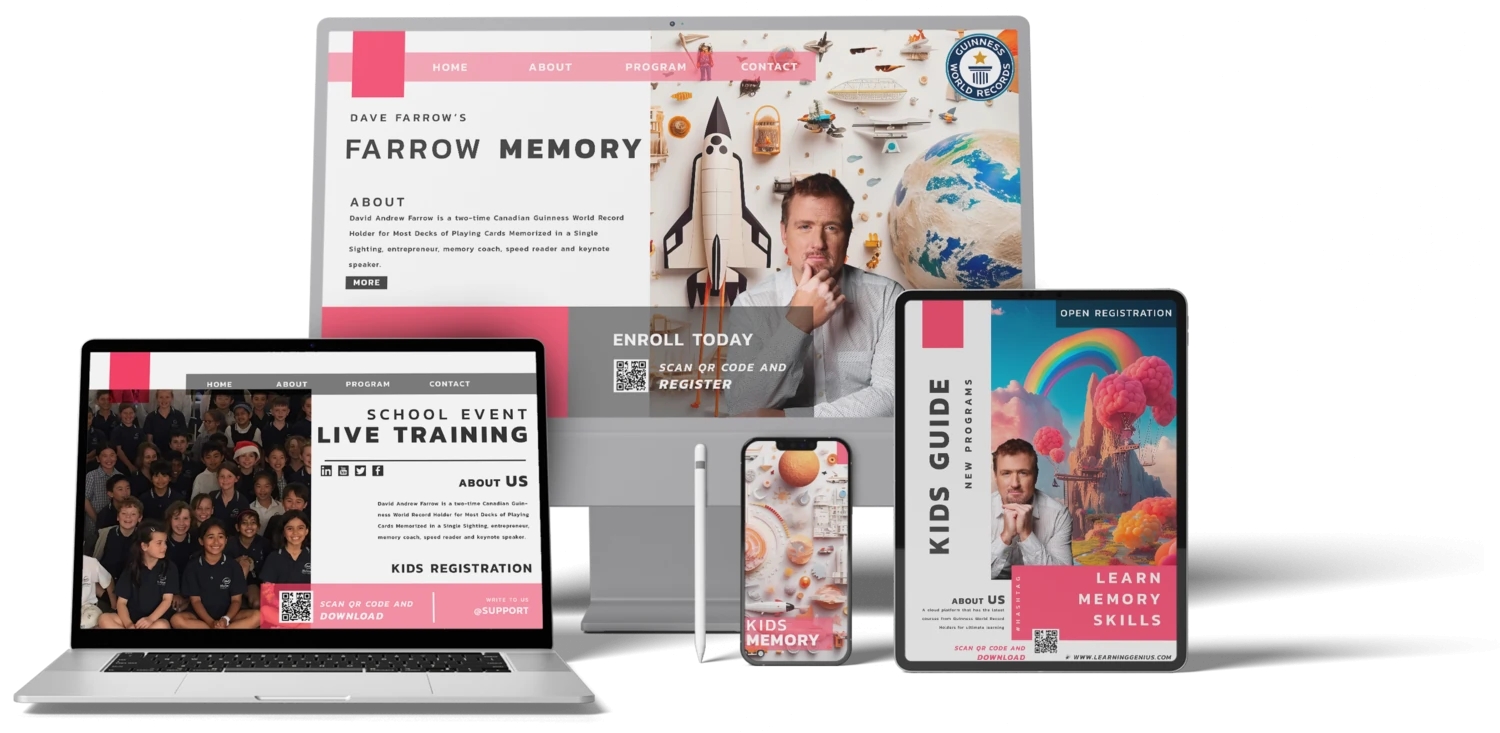 Access to the full 7 week program.
Free Bonuses - Unlock
$885

worth of Bonus Material for

FREE!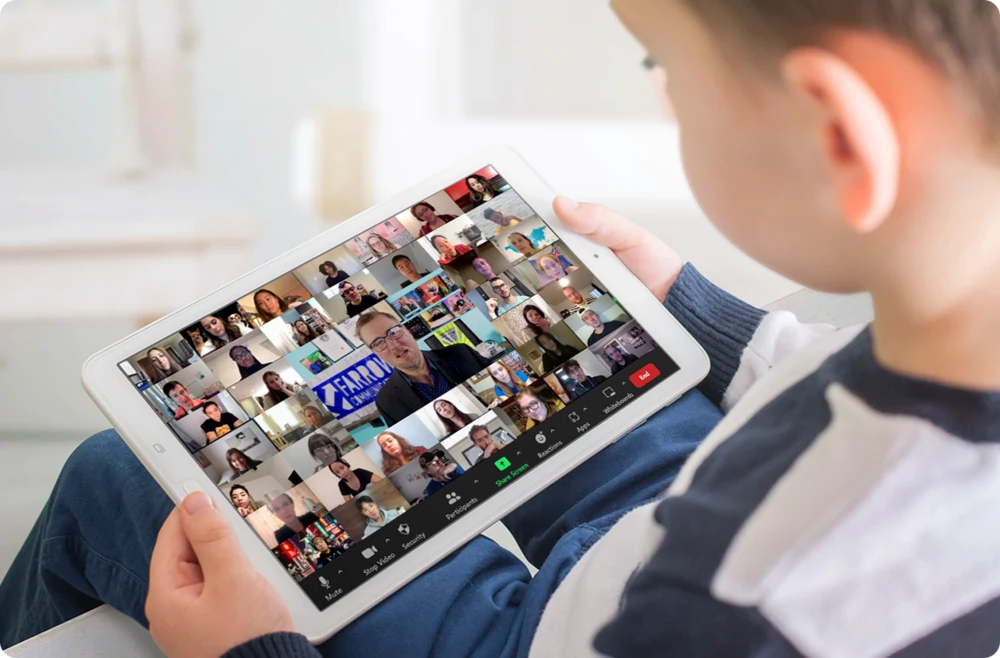 Global Learning
COMMUNITY
Connect with a community of learners. Meet other kids who share your child's interests and are committed to personal growth.


Number &
FOCUS METHODS
This easy-to-use, science-backed technique boosts memory and focus, making learning fun and easy. Watch as your child tackles tough subjects, gets better grades, and grows more confident. It's the perfect tool for giving your kid a head start in their education.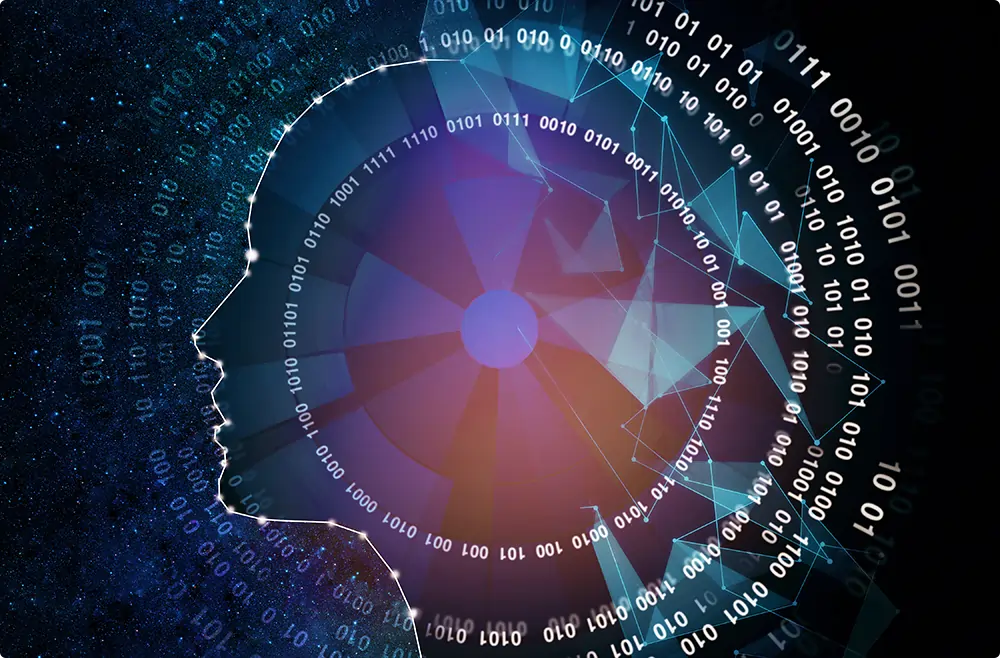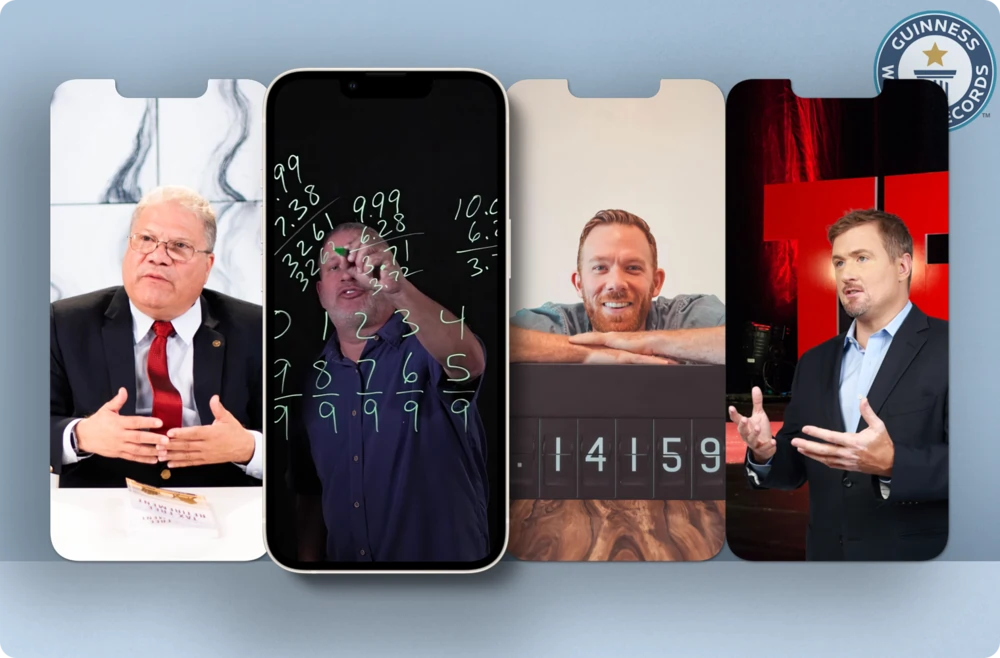 Genius
SUBSCRIPTION
With our Genius Subscription, your learning never stops! Get fresh, easy-to-understand learning materials every week and month, plus free access to all future course updates. Jump in and let's grow together!


Cloud
DRIVE
With this cloud drive, you will have instant access to Dave Farrow's most valuable insights, tips, and latest techniques.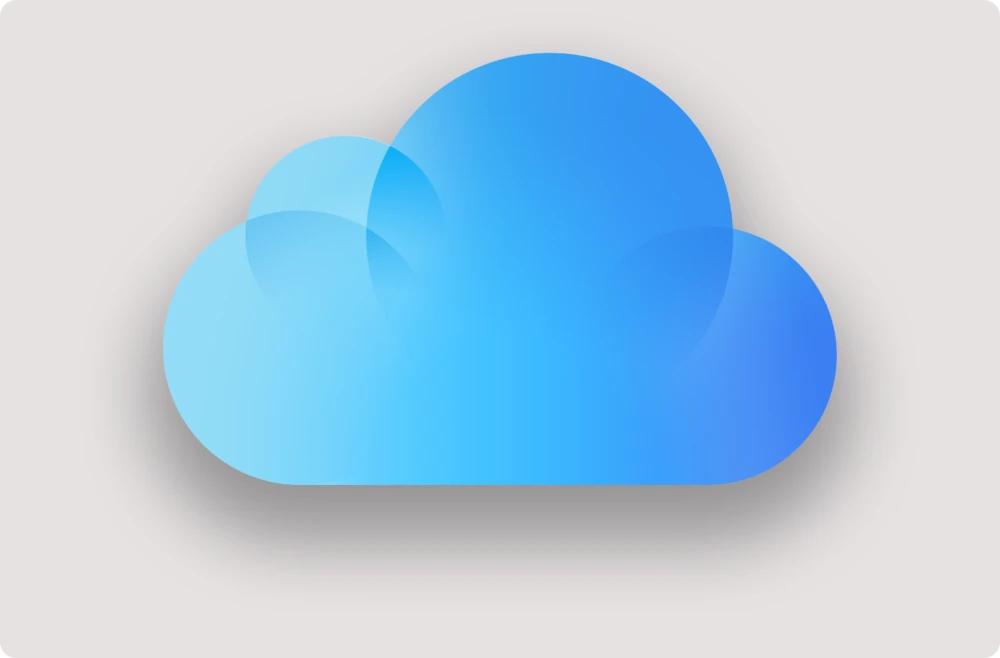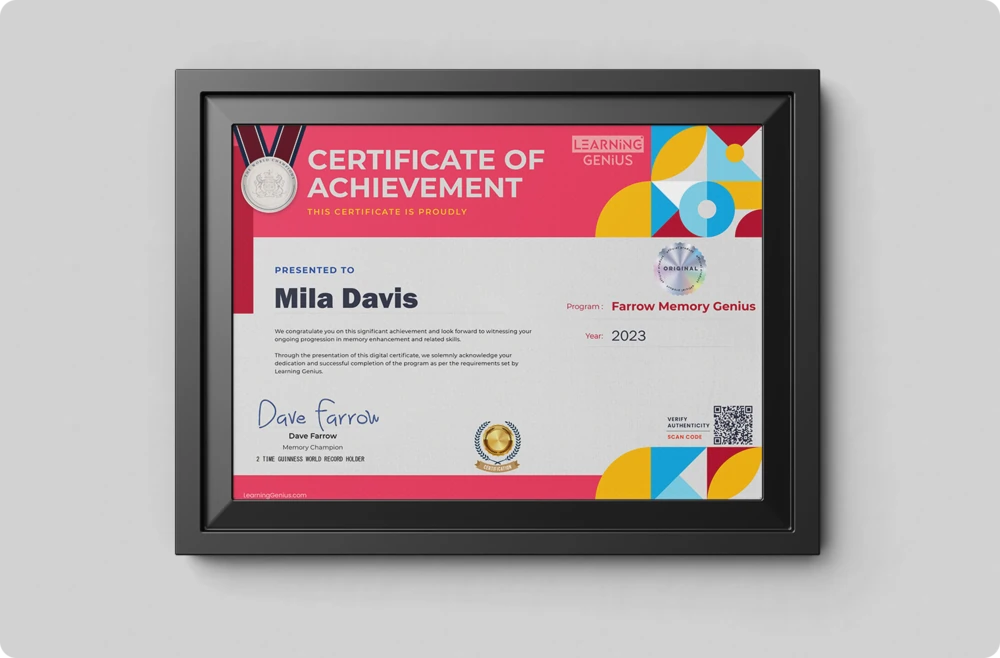 Digital
CERTIFICATE
Receive a printable digital certificate upon completion of the course and pass the final quiz.


Genius
IQ Test
Gift your child the opportunity to understand their intellectual potential with our bonus Genius IQ Test! It's an effective tool to identify their strengths and areas to develop, guiding their learning path for maximum growth. Empower your child's academic journey today!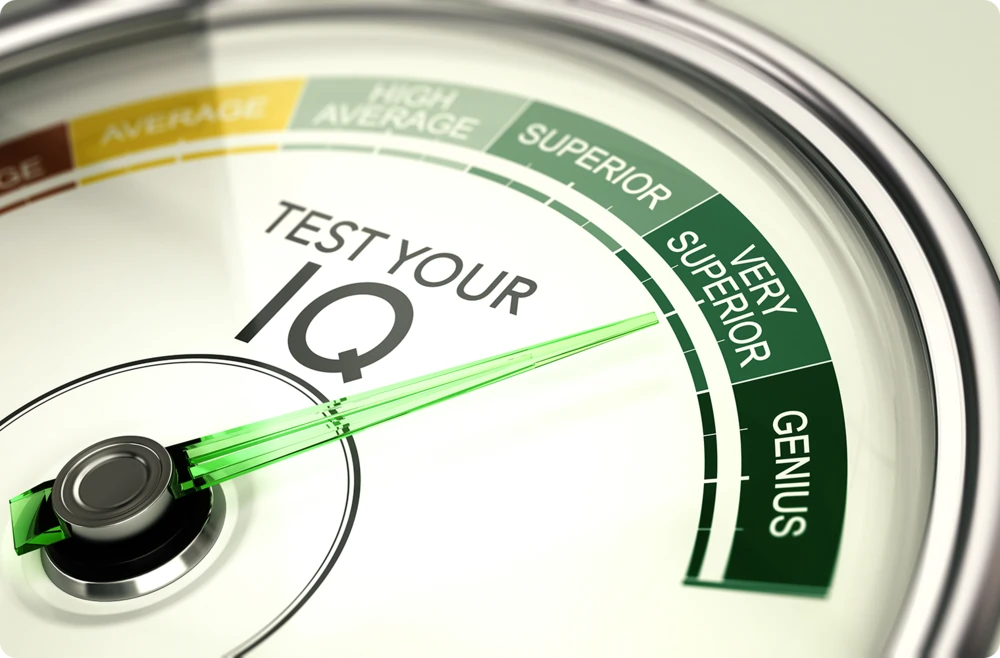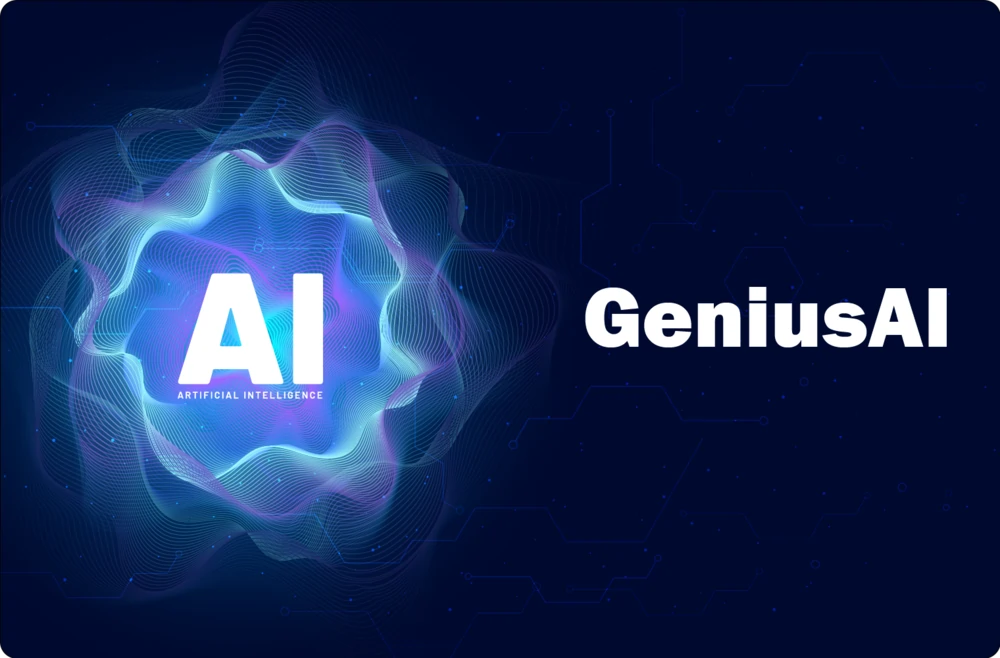 Genius
AI Bot
MIND-BLOWING NEW FEATURE from Learning Genius: Take advantage of our cutting-edge algorithms and PERSONALIZED recommendations based on your childs learning style to ACCELERATE your learning and achieve BETTER RESULTS on their exams.


Course
AUDIOBOOK
In this audiobook, Dave shares his proven methods for improving your child's memory and retention.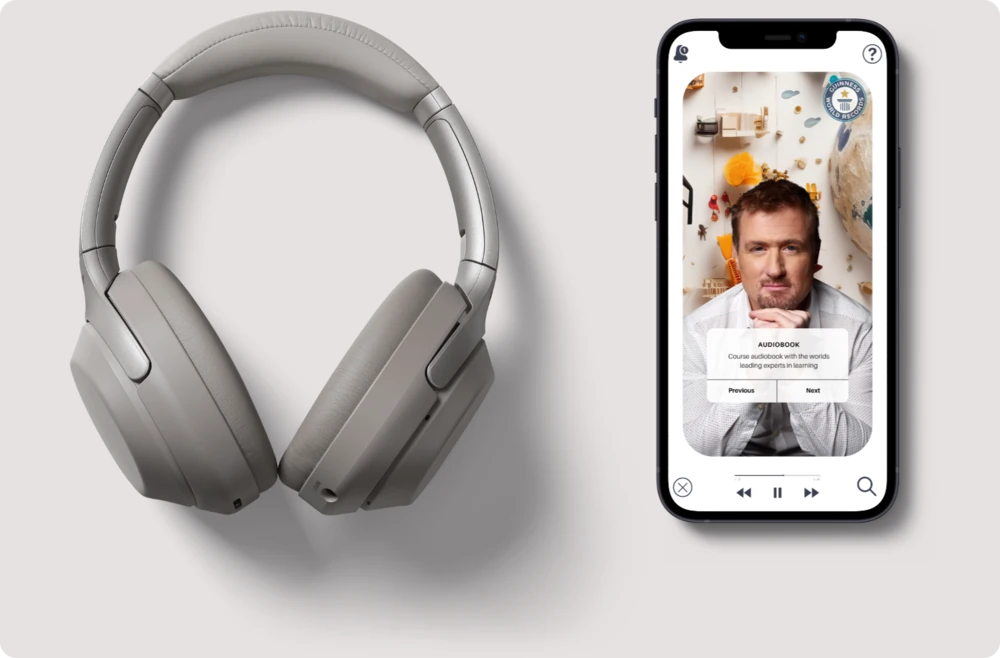 TRY our 7-DAYS
Free Trial

Today
Unlock a week of free access to our course materials! Test it out and feel the difference yourself. We're so confident you'll love it, it's a no-risk guarantee.
DON'T MISS OUT on these
Valuable Bonuses
Join Dave's Farrow Memory Program NOW
and take your kid's growth to the NEXT LEVEL! 
Farrow Memory Program - Kids Edition
Farrow Memory Program - Kids Edition

For your security, all orders are processed on a
secured server. 256 bit SSL encryption.
Money-back Guarantee:

No Questions Asked
At Learning Genius, customer satisfaction is our top priority. That's why we offer a 15-day money-back guarantee for Dave Farrow's Farrow Memory Program.

We're confident that our program can help you improve your memory, but if you're not completely satisfied within the first 15 days, we'll refund your investment, no questions asked. Our goal is to make sure you're happy with your purchase and feel confident in your decision to join the program.
Heres's what

others are saying
Farrow Memory has earned the trust of students worldwide. Our methods have transformed countless lives, empowering individuals to become genius learners.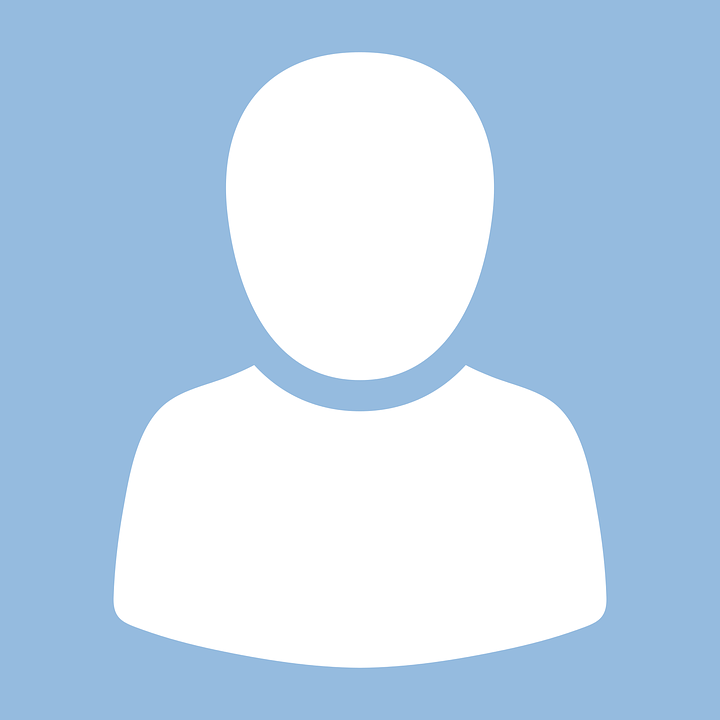 "I've unlocked the secrets to incredible memory abilities thanks to Dave's revolutionary methods. This course is a must for anyone seeking to enhance their memory power for their child!"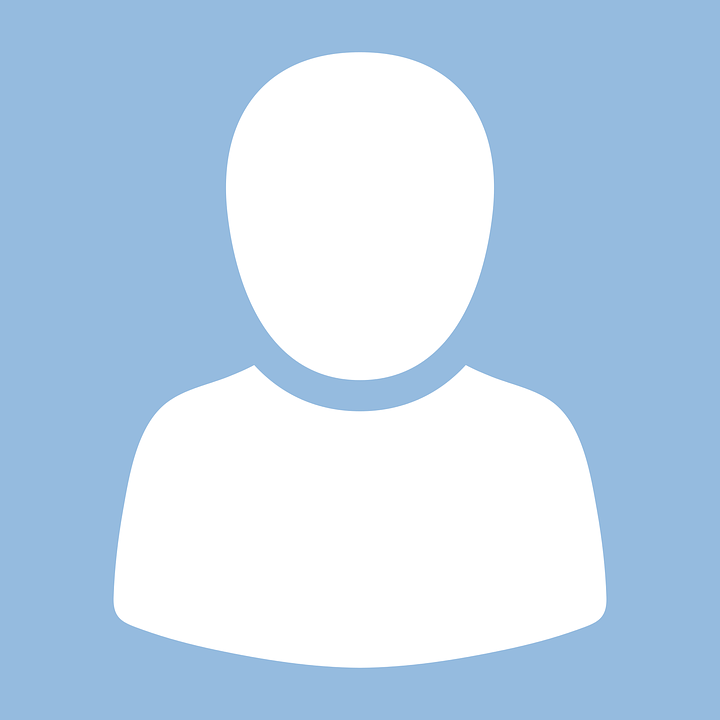 "Excel in memory mastery with Dave Farrow's Farrow Memory Course. If you're looking for a single course to enhance your kid's memory, I wholeheartedly recommend this one."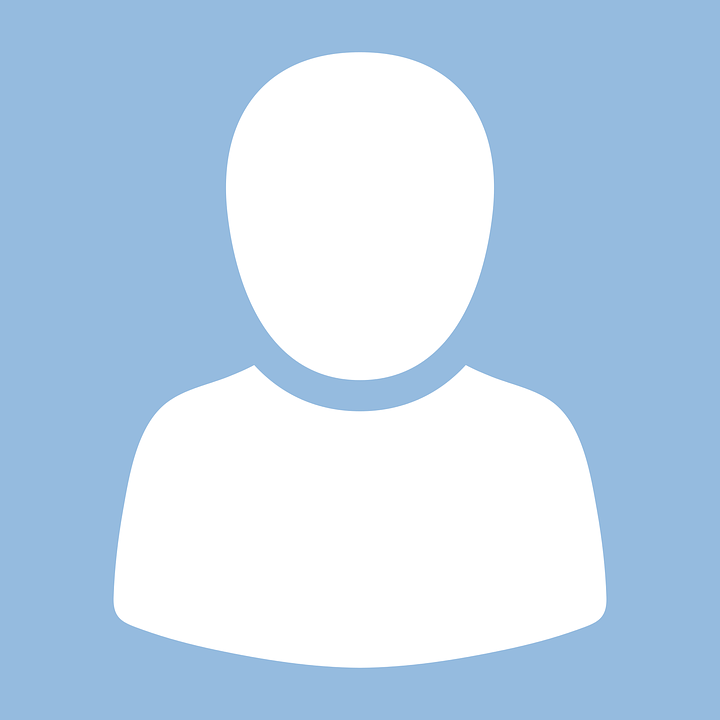 "This course exceeded my expectations! One of the best I've taken. The memory techniques made a remarkable difference in my retention and recall abilities. Thank you, Dave, for creating such a valuable resource for kids!"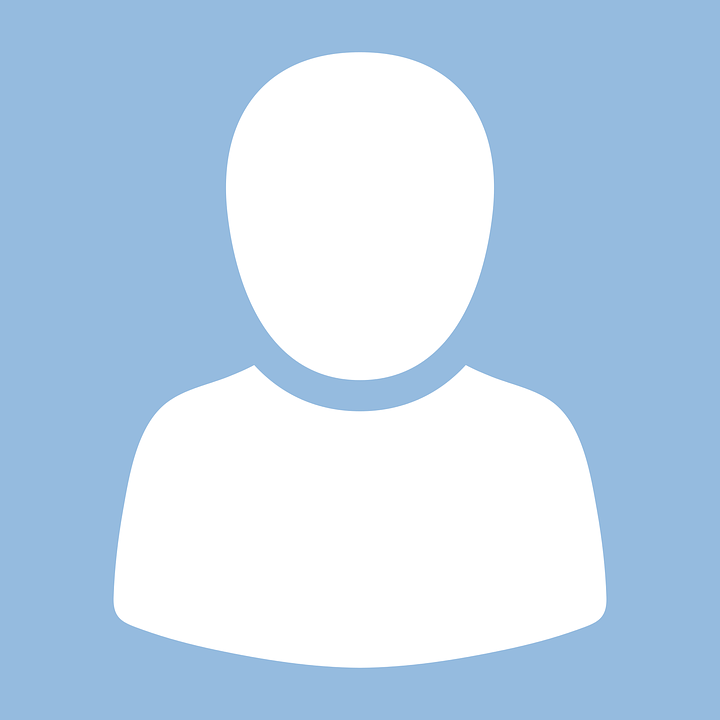 "Comprehensive and well-structured course. Incredibly helpful in all aspects of life. Highly recommended to improve children's memory."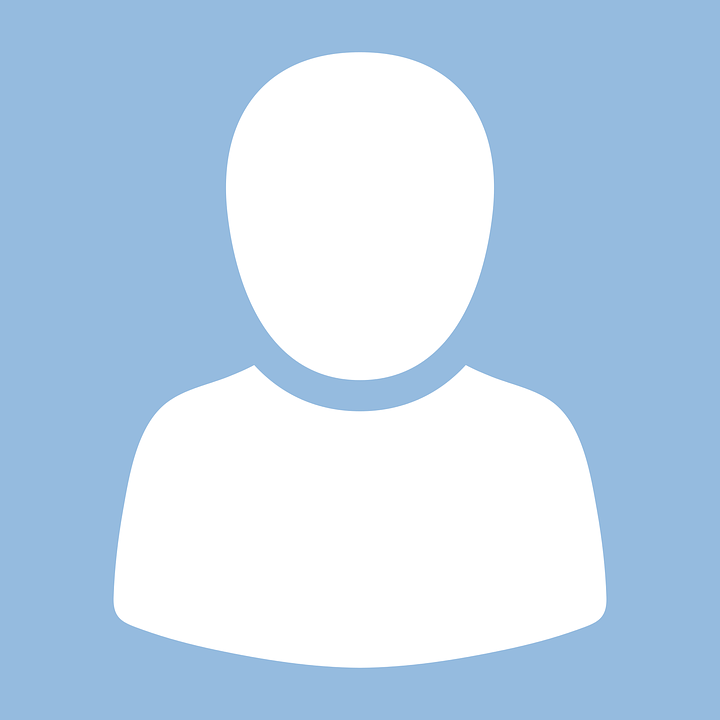 "This course is just amazing! It strikes the perfect balance between being thorough and light-hearted, making learning a delightful and effortless experience for children. Highly recommended!"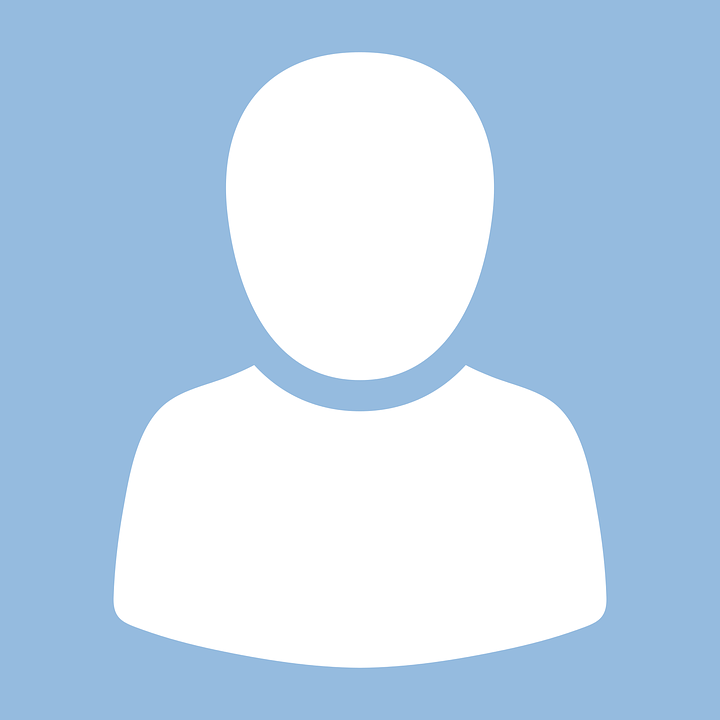 " I used all the techniques I learned throughout the academic year. And thanks to your program, I went to a GPA of 3.6 in the fall semester, automatically placing me on the Dean's List. I couldn't believe I achieved that jump just one semester. "
Frequently Asked Questions
Subscribe to our
Newsletter
We promise NOT to Spam You