Unleash Your Child's Learning Superpowers:

All-in-One Bundle to Boost Learning, Math, and Memory skills At A Special Price
4,582+ Currently Enrolled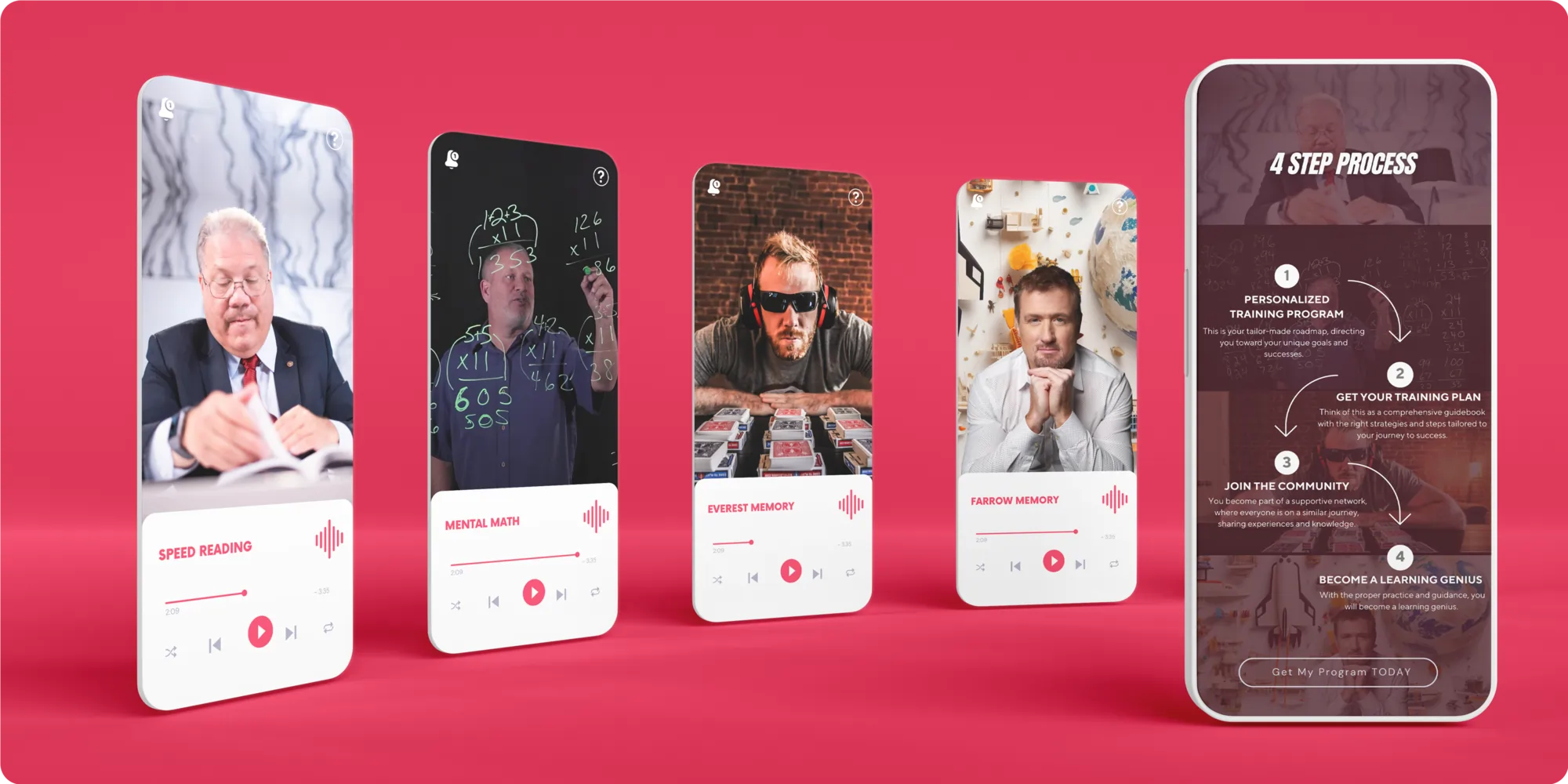 Unleash Your STUDENT SUPERPOWERS:
Master SPEED READING, Conquer MATH Challenges, and Boost MEMORY with Our
All-In-One Training Bundle!
🚀 Fuel Your Child's Journey to Success: Help Them Soar through EXAMS and REVISIONS with Confidence!

Are you a parent worried about your child's stress and frustrations during exam season?

Join our extraordinary training bundle and unlock the hidden potential within your child. Watch as they transform into a SPEED-READING SUPERHERO.

Equip them with a toolkit of PROVEN TECHNIQUES that will help them stay one step ahead in their studies, effortlessly absorbing knowledge and exploring the wonders of learning.

🚀 Does your child's math journey feel like a rollercoaster of emotions? Let's conquer those challenges together!

Our program is designed to empower your child with the skills and confidence to overcome any mathematical obstacle.

Say goodbye to frustration and hello to the thrill of MENTAL MATH.

With our guidance, they'll gain a deep understanding of mathematical concepts, unlocking the power to solve equations, decode complex formulas, and triumph over the trickiest calculations.

🚀 Is your child struggling to retain information and plagued by forgetfulness? Let's ignite their memory superpowers!

Our transformative training will arm them with POWERFUL MEMORY TECHNIQUES that unlock their ability to effortlessly recall information.

Picture your child confidently REMEMBERING everything they need for EXAMS, delivering stellar PRESENTATIONS, and engaging in vibrant discussions.

Boost their self-assurance and watch them shine as the student with a RAZOR-SHARP MEMORY, capturing the attention of all.
Join Learning Bundle Kids Edition NOW
and take your personal growth to the NEXT LEVEL! 
Learning Genius
Bundle - Kids Edition
Learning Genius
Bundle - Kids Edition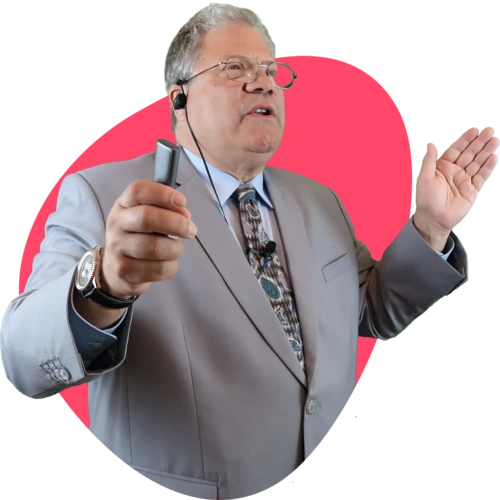 Guinness Record Holder for Speed Reading
Howard Berg, a resident of Brooklyn, NY, USA, holds an incredible reading record published in the Guinness Book of World Records. He can read an astonishing 80 pages per minute, equivalent to 25,000 words. Howard has demonstrated this remarkable skill on national television, impressing audiences with his ability to recall information.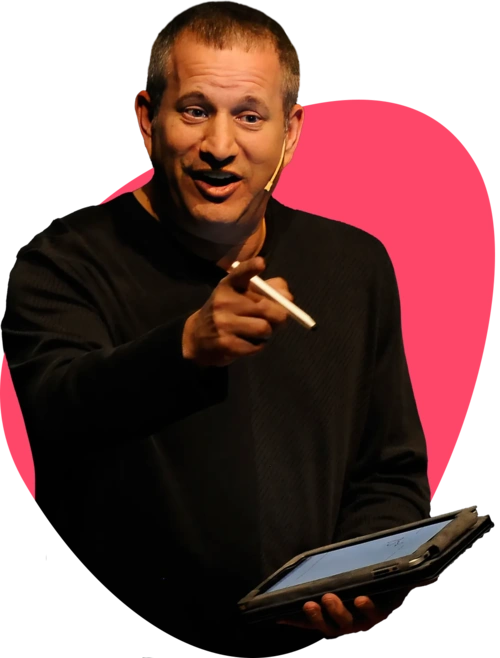 Scott Flansburg, based in Phoenix, Arizona, USA, achieved an amazing feat on 27 April 2000 at the Guinness World Records set in Wembley, UK. Without a calculator, he accurately added a randomly selected two-digit number (38) to itself 36 times in just 15 seconds, showcasing his exceptional mental calculation abilities.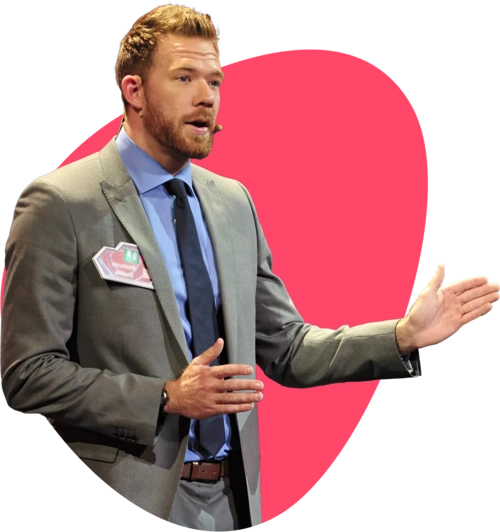 Nelson Dellis, from Miami, Florida, USA, accomplished an extraordinary underwater memory challenge. On 13 November 2021, he set the record for the fastest time to arrange a deck of playing cards underwater, completing it in an impressive 2 minutes and 22.53 seconds.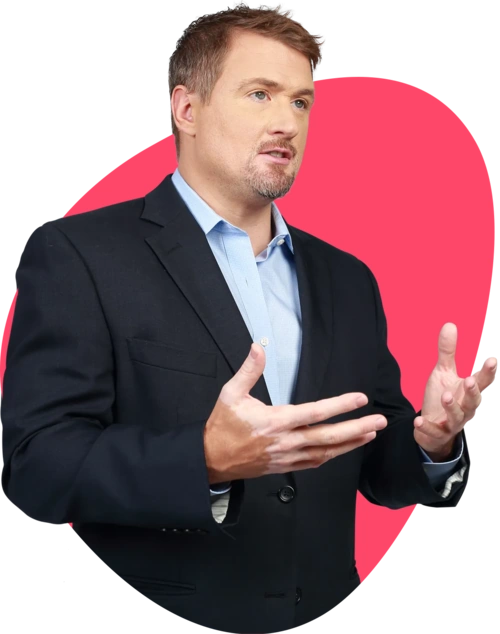 Dave Farrow, a memory expert from Canada, achieved an impressive memory record by memorizing a random sequence of 59 packs of cards (3,068 cards in total) in a single sighting. This feat took place on 2 April 2007 at the CTV Studios in Toronto, Canada, and lasted for 4 hours, 58 minutes, and 20 seconds, excluding breaks. Dave's remarkable memory skills continue to inspire others.
"Scott has a mind blowing super power. He's the fastest human calculator in the world."
"Mind boggling and life-changing course! Absolutely a vital skill to be mastered (speed reading) now thanks to this special course this is possible. Massive Thanks to the author - Howard S Berg - The fastest reader in the world!"
"Every time I see Dave speak he has so much enthusiasm and energy in front of a crowd! He brought the wow factor to my event. His memory demonstration amazed the crowd so much I put him on twice! He is able to take dry material that may not appeal to the masses and make it fun!"
What you get in your

Kids Learning Bundle
What you get in your

Human Calculator Kids Course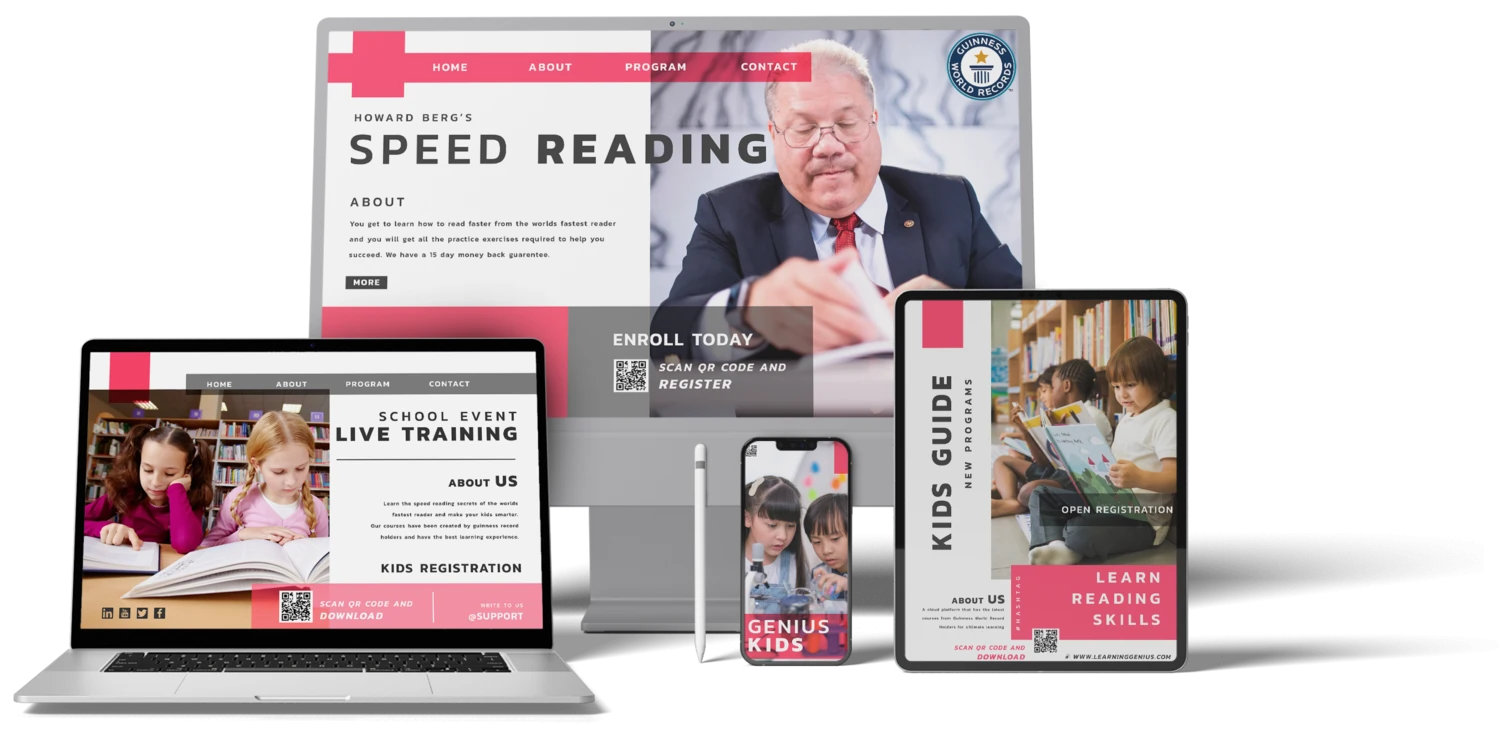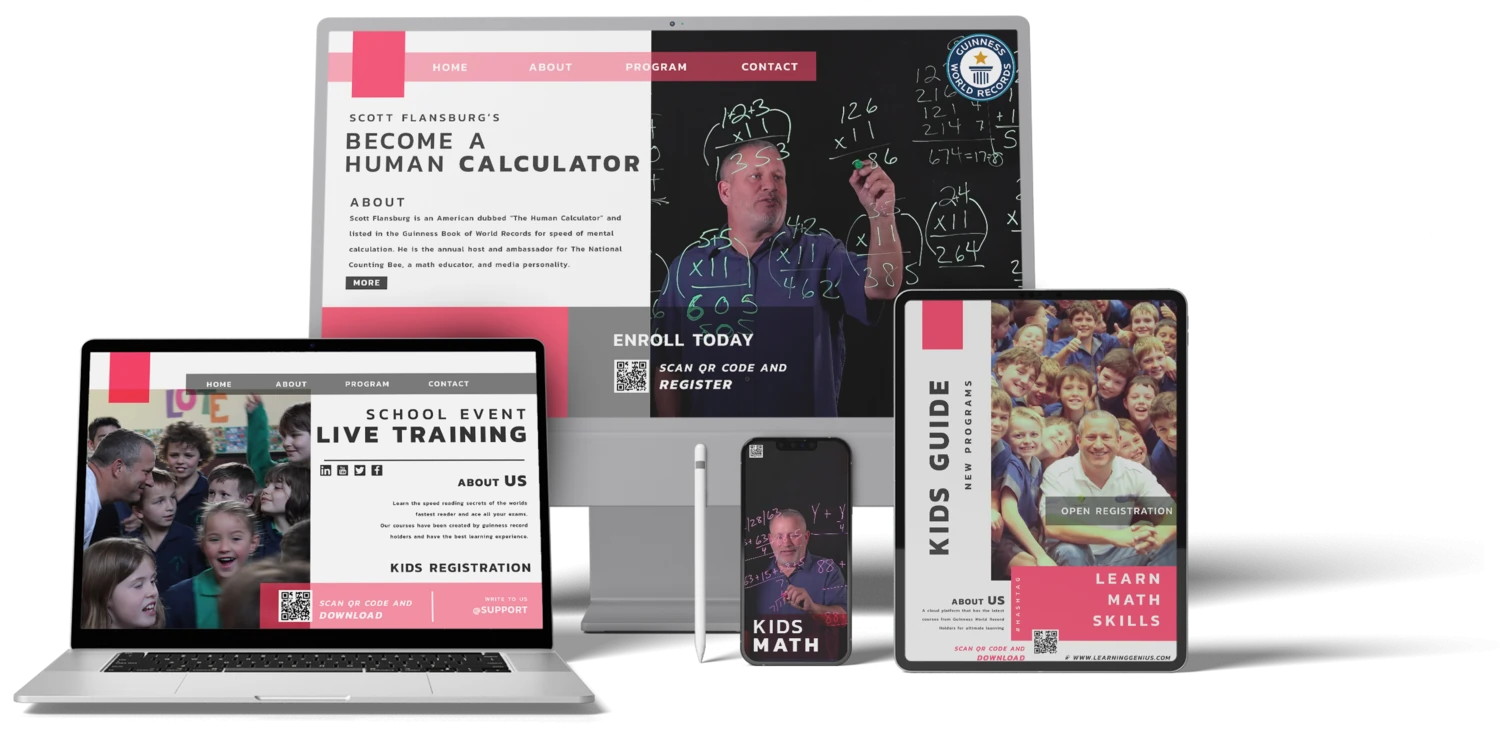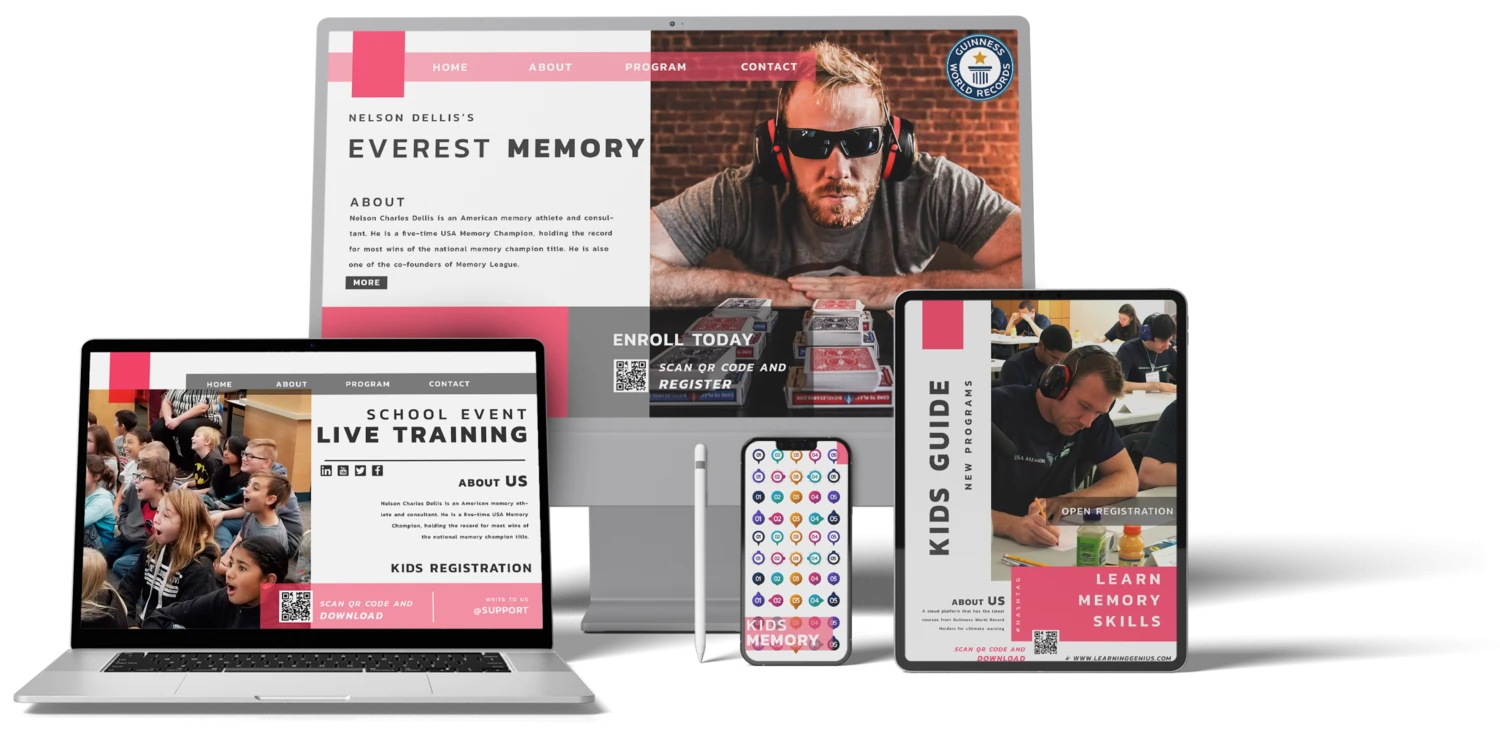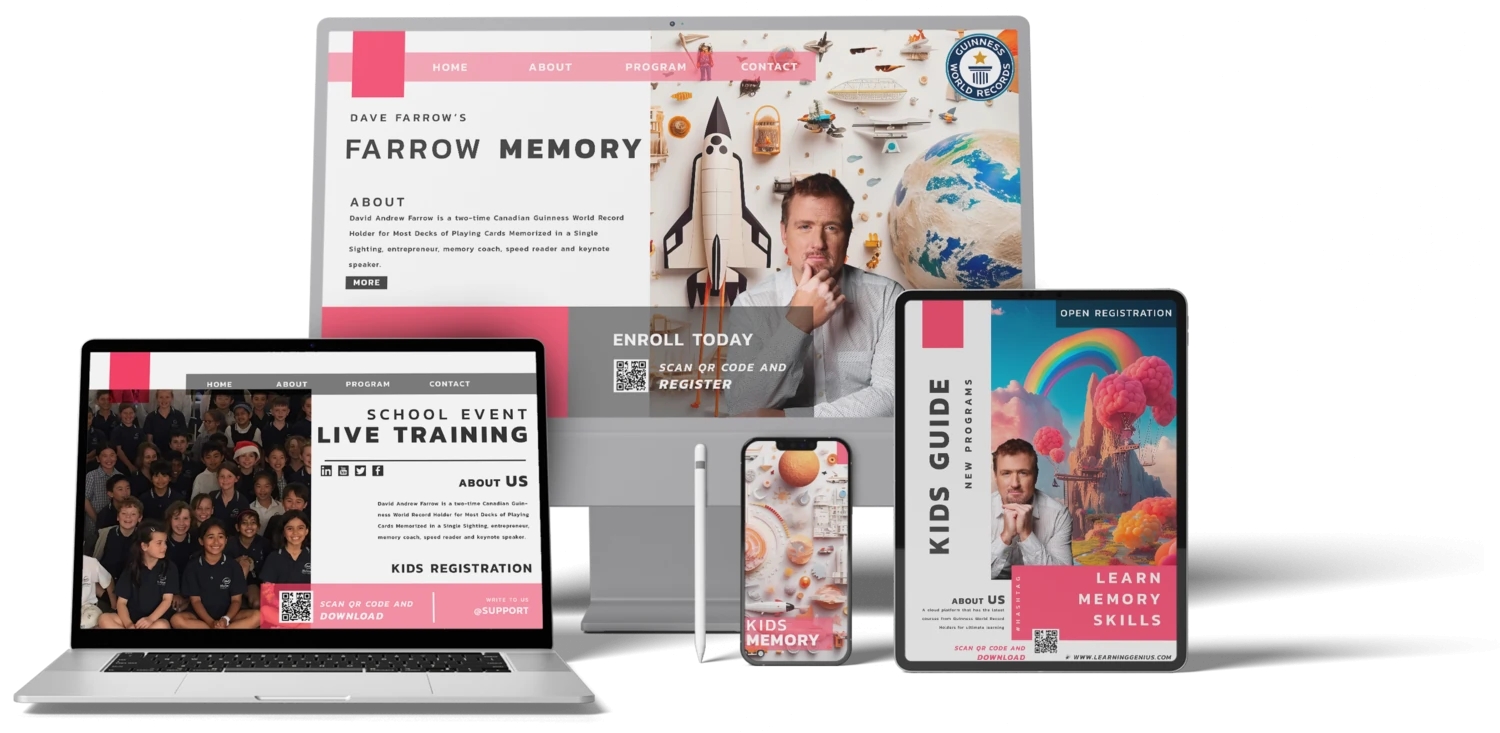 Access to the full 7 week program.
Free Bonuses - Unlock
$1110

worth of Bonus Material for

FREE!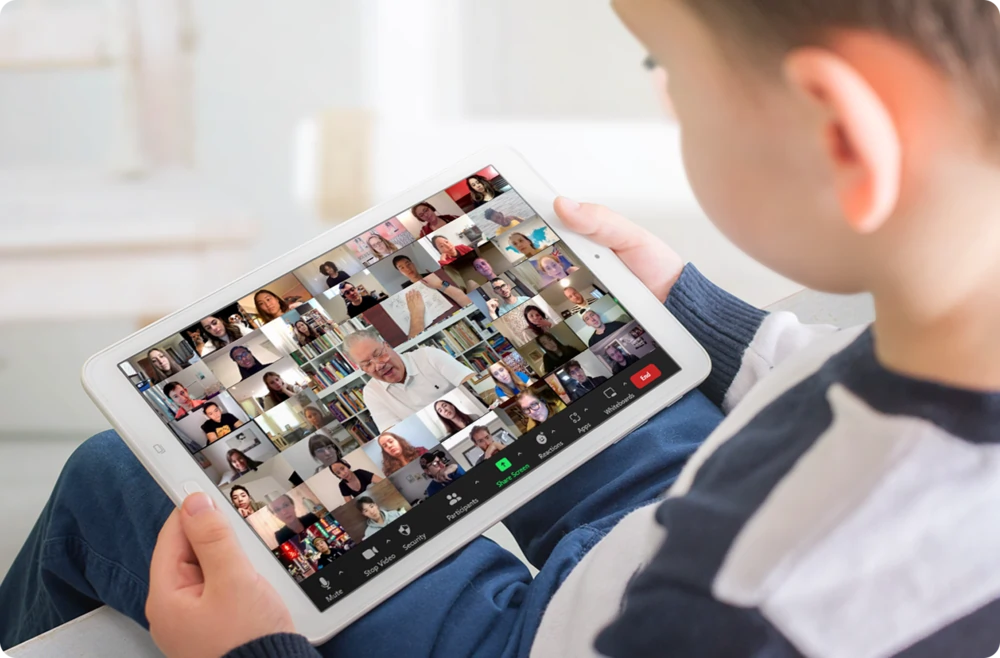 Global Learning
COMMUNITY
Introduce your kids to the world of speed reading and watch them develop a lifelong love for learning. Join our community of learners, share your interests, and help your child COMMIT TO PERSONAL GROWTH.


Reference
SHEET
Equip your kids for math excellence with our bonus reference sheet. Packed with easy formulas, helpful tables, and clear charts, it'll make math a breeze, fostering their enthusiasm for learning and ensuring success in their studies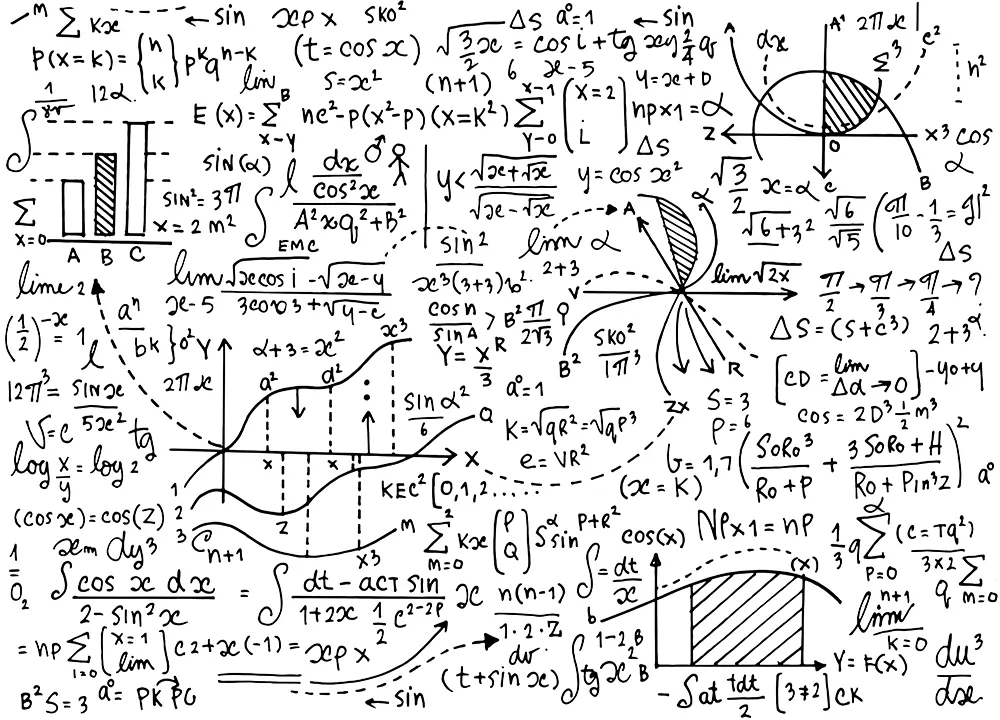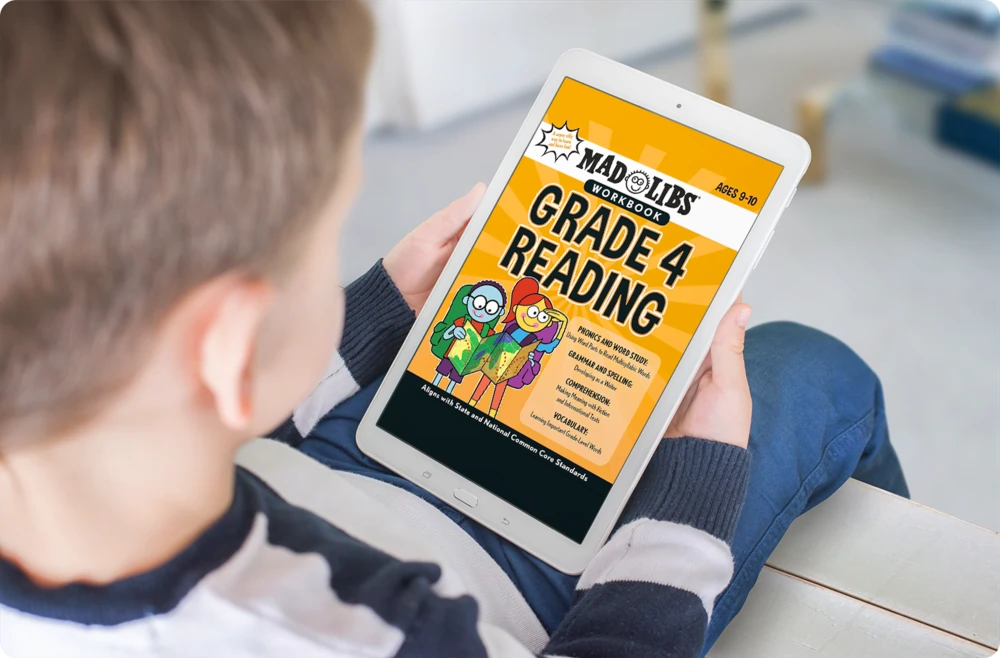 Digital
DEVICES
Unlock powerful digital reading tips and help your child IMPROVE their reading speed on ANY DEVICE.


Digital
CERTIFICATE
Celebrate your child's achievement with a printable digital certificate they'll receive upon completing the course and passing the final quiz. It's not just a course, it's a milestone for your young learner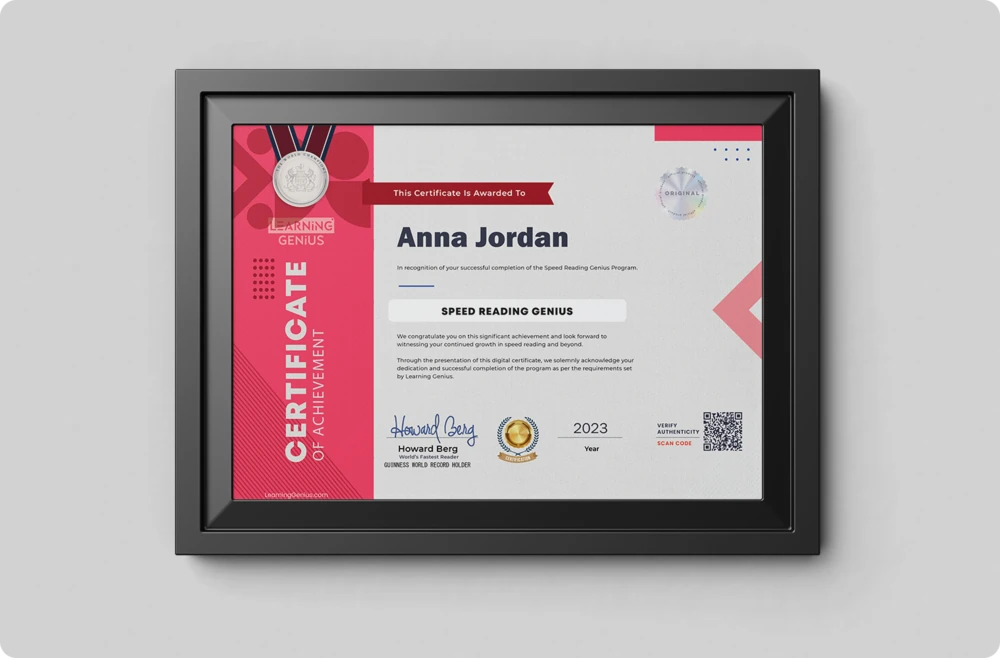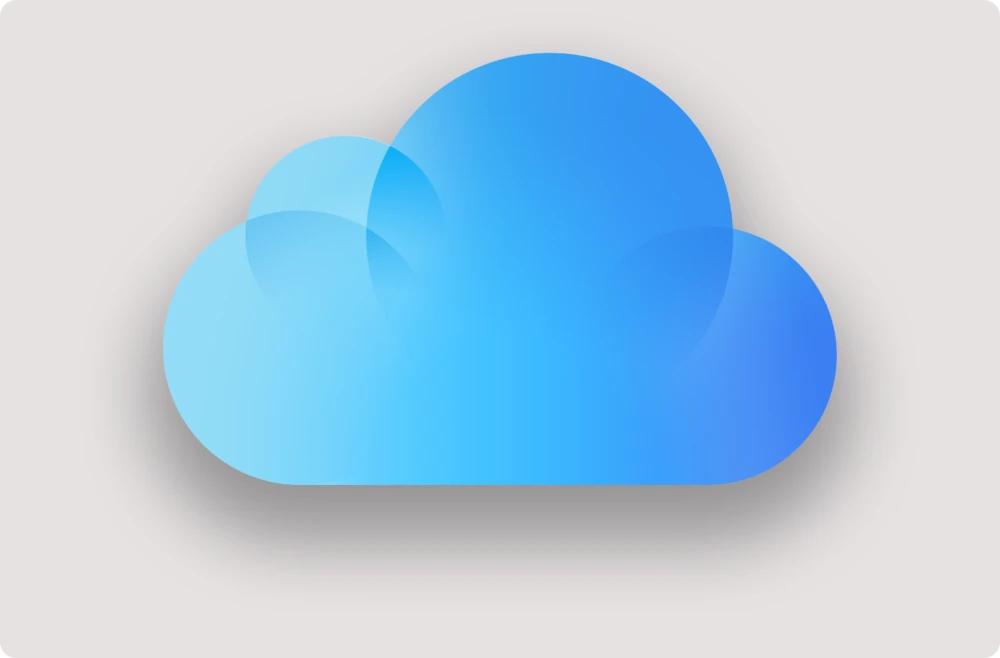 Cloud
DRIVE
Get instant access to our most valuable insights, tips, and latest techniques for IMPROVING your child's reading speed, so they can study more efficiently and effectively.


Course
AUDIOBOOK
Boost your child's reading speed with Howard's TESTED STRATEGIES, all while keeping comprehension and memory strong. With Audiobooks they can learn anytime, anywhere, and truly shine in their grades!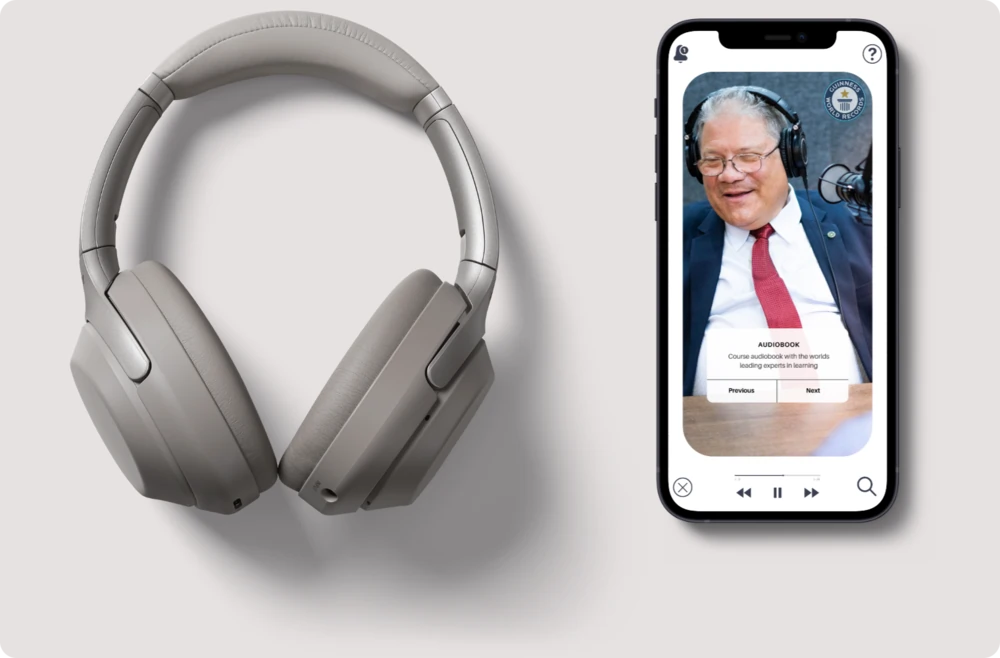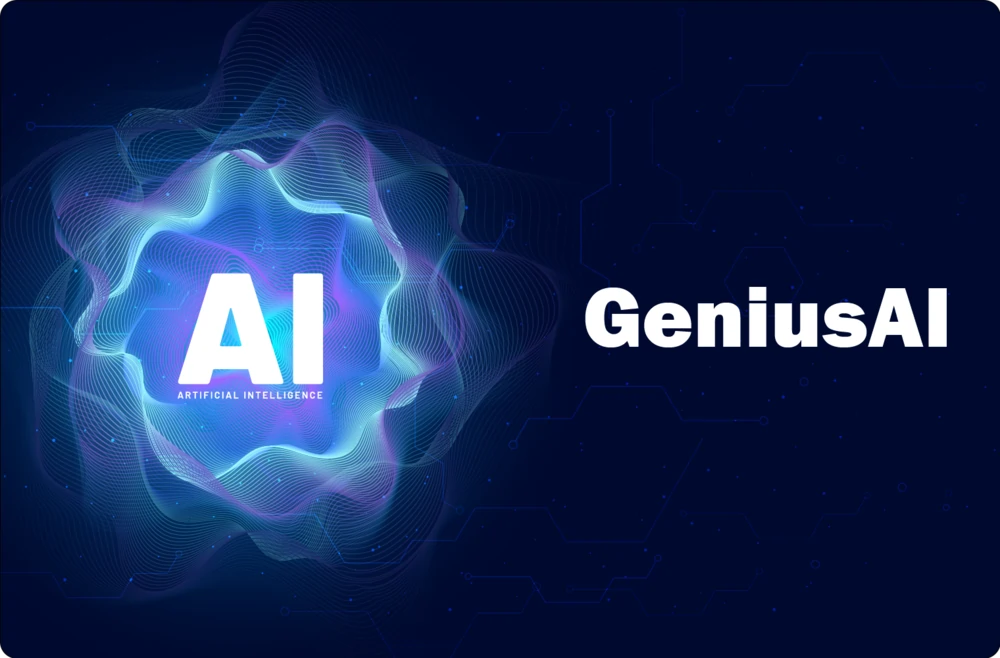 Genius
AI Bot
MIND-BLOWING NEW FEATURE from Learning Genius: Our cutting-edge algorithms provide personalized recommendations based on your child's learning style to help them ACCELERATE their learning and achieve BETTER RESULTS on their exams.


Genius
SUBSCRIPTION
With our Genius Subscription, your learning never stops! Get fresh, easy-to-understand learning materials every week and month, plus free access to all future course updates. Jump in and let's grow together!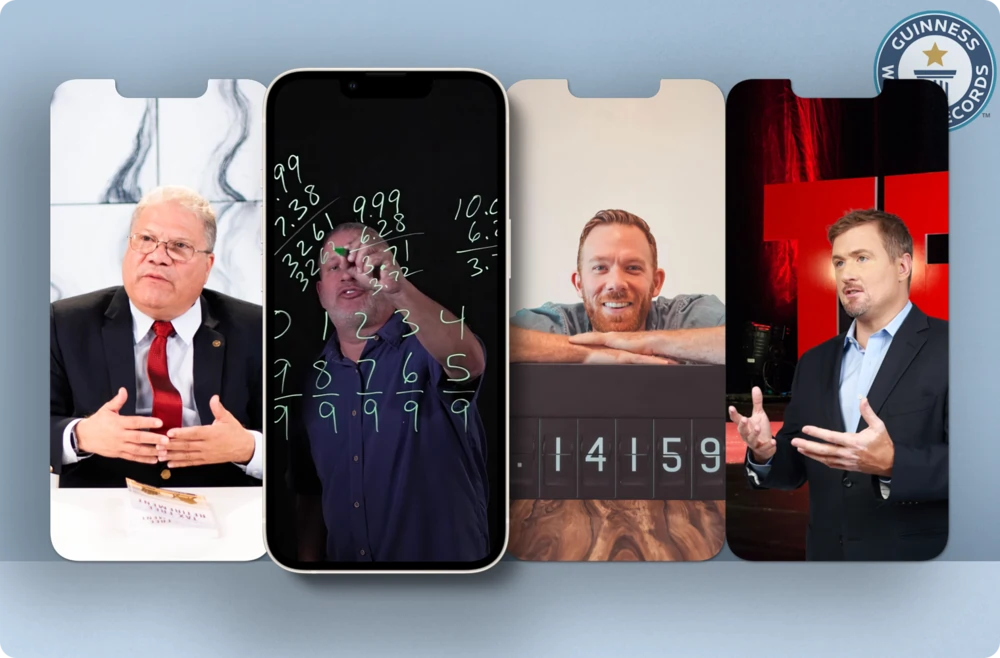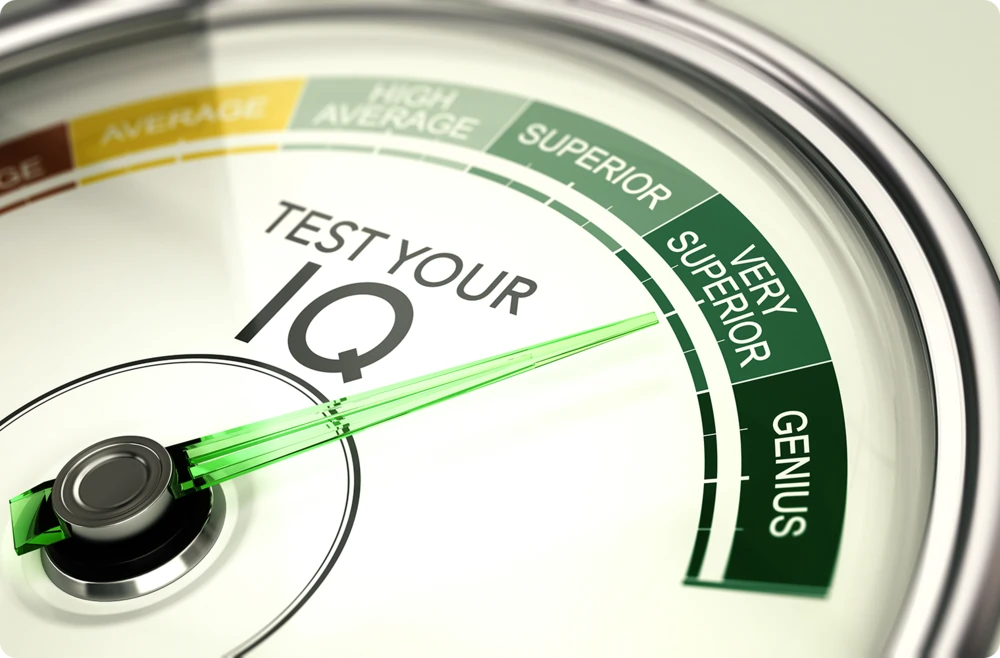 Genius
IQ Test
Gift your child the opportunity to understand their intellectual potential with our bonus Genius IQ Test! It's an effective tool to identify their strengths and areas to develop, guiding their learning path for maximum growth. Empower your child's academic journey today!


Number &
FOCUS METHODS
This easy-to-use, science-backed technique boosts memory and focus, making learning fun and easy. Watch as your child tackles tough subjects, gets better grades, and grows more confident. It's the perfect tool for giving your kid a head start in their education.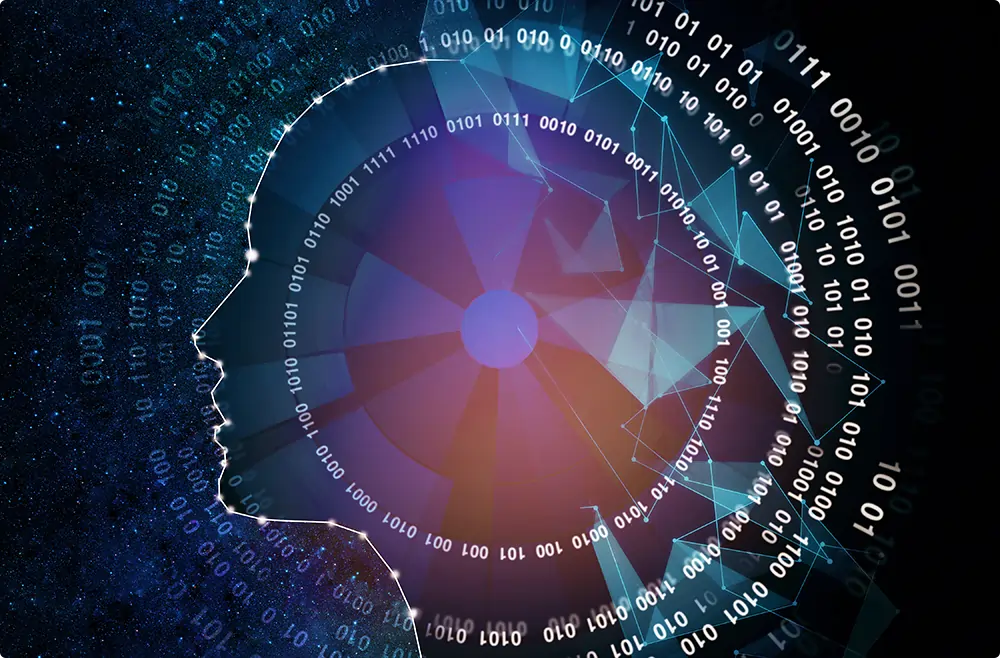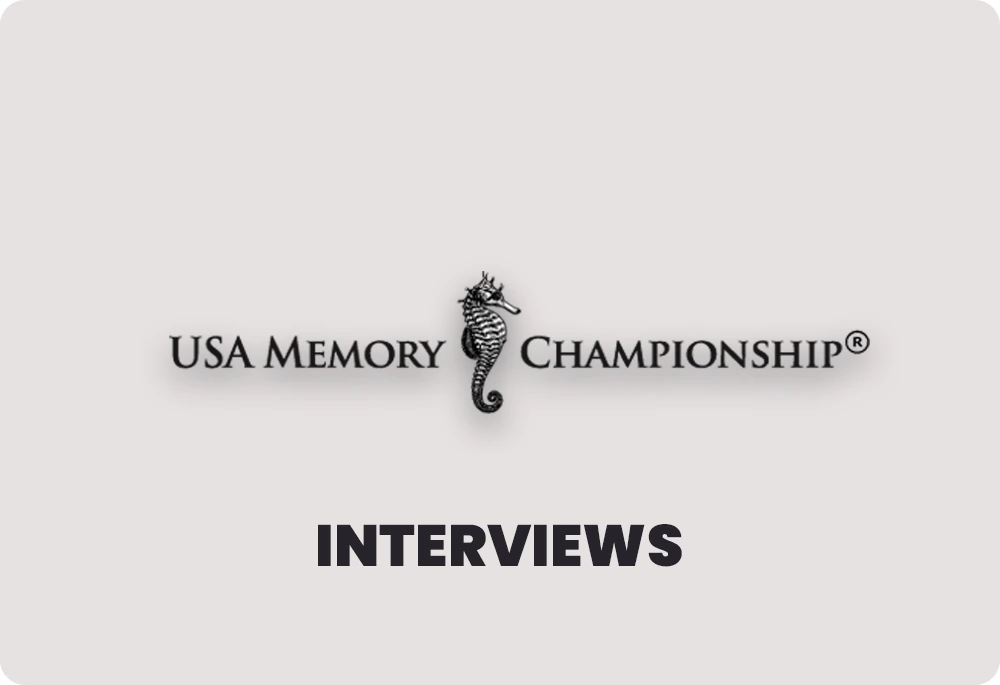 Interviews with the
WORLD MEMORY CHAMPIONS
Let your child gain insight and inspiration from the world's top memory champions to deepen their understanding of becoming a MEMORY MASTER.7

TRY our 7-DAYS
Free Trial

Today
Unlock a week of free access to our course materials! Test it out and feel the difference yourself. We're so confident you'll love it, it's a no-risk guarantee.
DON'T MISS OUT on these
Valuable Bonuses
Join Learning Bundle Kids Edition NOW
and take your personal growth to the NEXT LEVEL! 
Learning Genius
Bundle - Kids Edition
Learning Genius
Bundle - Kids Edition

For your security, all orders are processed on a
secured server. 256 bit SSL encryption.
Money-back Guarantee:

No Questions Asked
At Learning Genius, customer satisfaction is our top priority. That's why we offer a 15-day money-back guarantee for 4-IN-ONE Course BUNDLE!

We're confident that our program will help you read faster while retaining 90% of the information, 2X your Memory AND Improve your MENTAL MATH Skills. But if you're not completely happy within 15 days, we'll refund your investment with NO questions asked.

So what are you waiting for? Join the program NOW!
Heres's what

others are saying
Don't just take our word for it – see how Howard Berg's revolutionary speed reading system has helped individuals around the world read faster, learn more, and boost their productivity.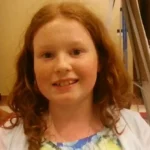 "I have not yet completed the full program, but I was so excited by the results I have seen so far, so I thought I would reach out to Howard and let him know."
Morgan Fornell
Program Student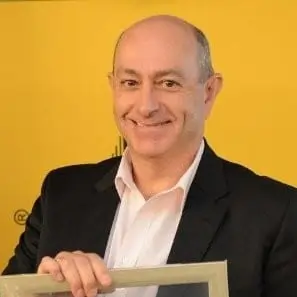 "I love how he explains why we are doing what we are doing in the exercises. I can see it. I trust our teacher. He knows what he is talking about."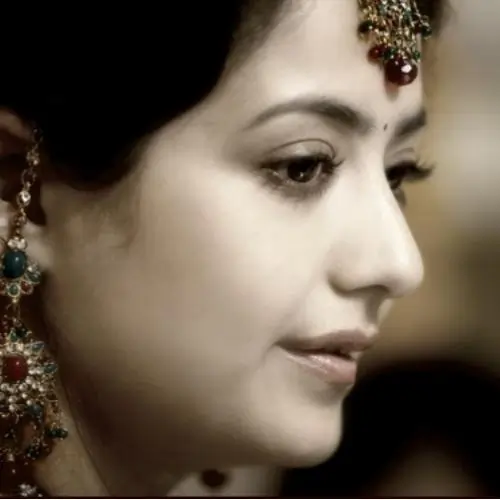 "Howard Berg, regarded as the fastest reader is helping Kiara my daughter who is also a Guinness record holder to maximize her "natural learning ability"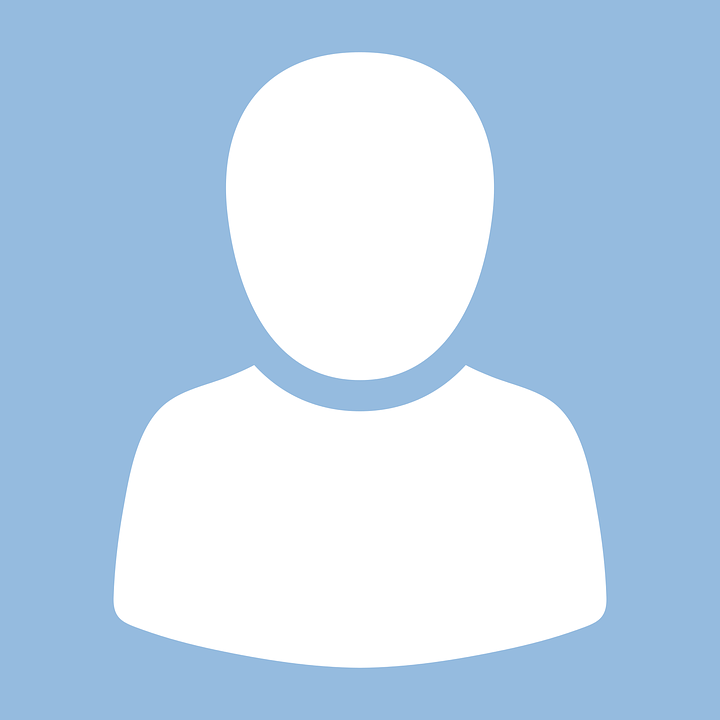 "My child is experiencing some difficulty in math class. I purchased in hopes that it will assist me in assisting him & make math a little easier. After leafing through, it looks like it will be quite helpful. We cannot wait to begin using immediately!!"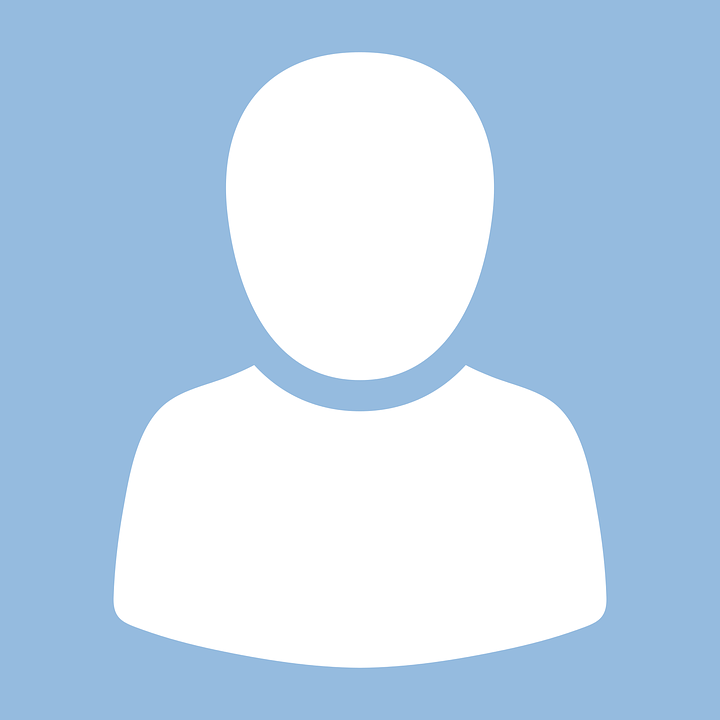 "This is summer reading and practical work for my 10 year old son. it is a great tool for bonding with my son, learning for both of us and ahead of the fame for the up and coming school year."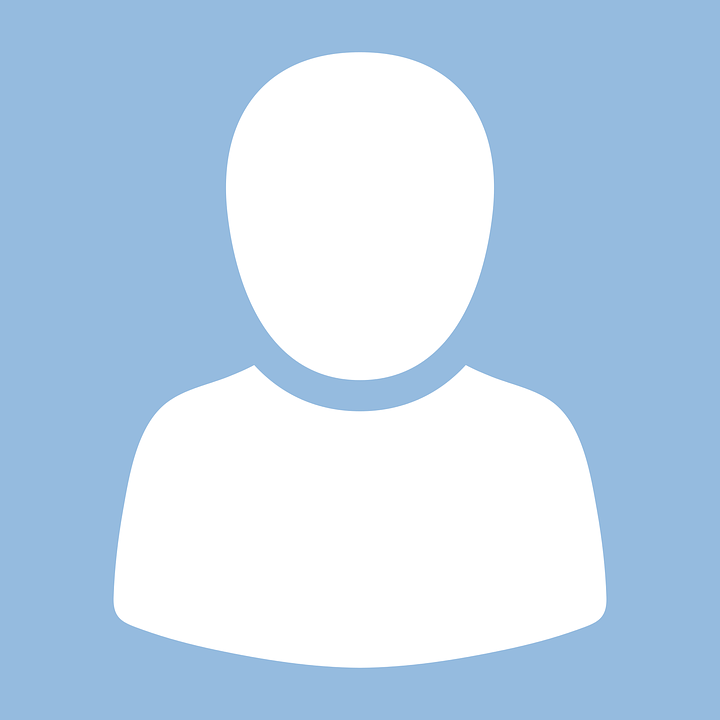 "I bought 3 of these, one for my teenage, myself and my husband. We are all pretty good with math but this is for refreshing our skill & discovering new patterns in numbers we never noticed before. Nice workout for the brain."
Frequently Asked Questions
Subscribe to our
Newsletter
We promise NOT to Spam You